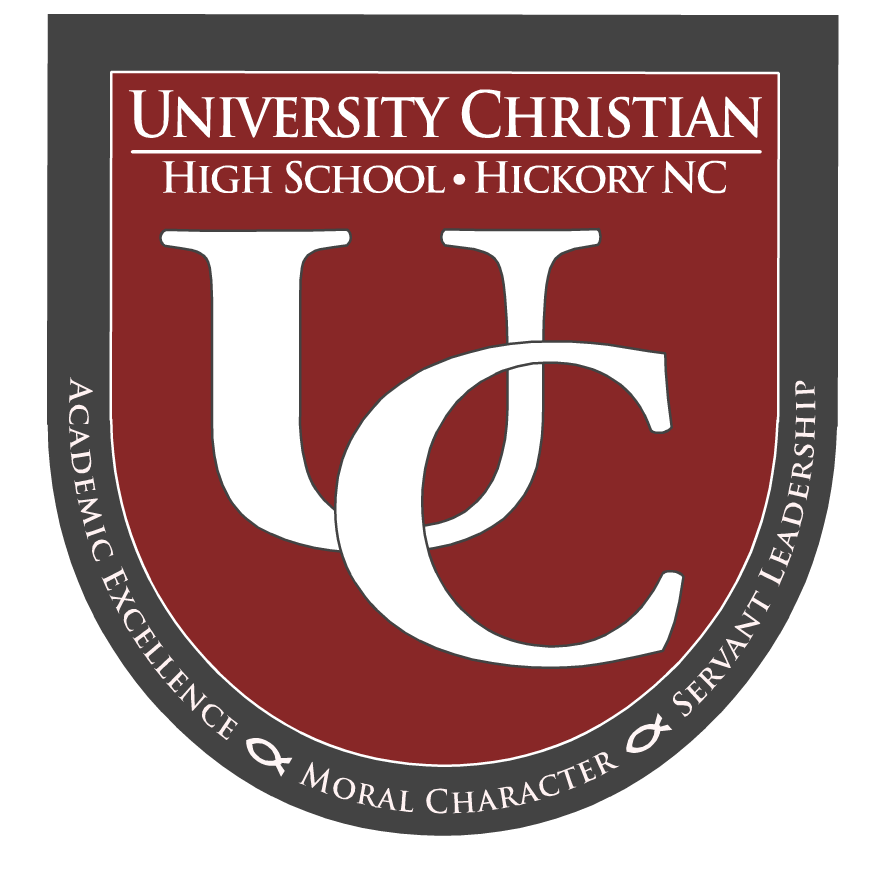 UNIVERSITY CHRISTIAN HIGH SCHOOL offers students in the Hickory area the opportunity to receive a strong academic education in a Christian environment. Since its founding in 2009, UCHS has continued to thrive. Enrollment has increased each year, and the student retention rate is extremely high. The school's mission and vision are providing a competitive alternative to public education. Faculty with wide experience, a high percentage of advanced degrees, and in an average class size of fifteen, teach and model Christian values which are expected to be followed by the students. Students take these values beyond the classroom through many hours of community service. UCHS offers a wide variety of extracurricular activities to meet individual students' needs: fourteen varsity sports, yearbook, debate, student government, Model UN, NHS, and a variety of interest groups/clubs. UCHS celebrated a Decade of Excellence in 2019 as it marked its 10 year anniversary!
ACCREDITATION
National Lutheran School Association
Southern Association of Colleges and Schools
COLLEGE ACCEPTANCE RATE
94% Acceptance to 1st or 2nd choice of
4-Year College or University

RELIGIOUS AFFILIATION
Lutheran Church - Missouri Synod
FACULTY
14 Classroom Teachers
79% with Advanced Degree
1:10 Teacher / Student Ratio
STUDENT BODY
130 Total Students
Co-Ed Student Body
12% Students of Color

COUNSELORS
Mrs. Paige Hamblin
Academic & College Advisor
ENROLLMENT DEADLINE
Early Admission Deadline: November 1
Spring Admission Deadline: February 1
TUITION 2020-21
$8436
FINANCIAL AID
3% Receiving Aid
$2700 Average Grant
HEAD OF SCHOOL
Mr. William Unverfehrt
Principal
ADMISSIONS & FINANCE
Mrs. Lori Bedder
SPORTS
Boys & Girls Soccer
Boys & Girls Basketball
Boys & Girls Cross Country
Boys & Girls Track
Boys & Girls Swimming
Boys & Girls Tennis
Boys & Girls Golf
Girls Volleyball
Additional Music & Drama opportunities available through Lenoir Rhyne University.
EXTRA-CURRICULAR
Yearbook
Debate Team
Fellowship of Christian Athletes
Multicultural Perspectives Club
Student Council
Biology Club
Model UN
Music Club
National Honor Society
Envirothon
Chess & Gaming Club
Spirit Club
Knitting Club
Robotics
Ambassadors