TRANSCRIPT REQUEST
Transcripts can now be requested electronically. Please give at least 48 hours notice. Please note that transcripts will be mailed. It is not our policy to send out transcripts electronically.
Click HERE to submit your transcript request.
MOBILESERVE
Watch the video to learn how to manage your service hours on your phone using the MobileServe app!
Do you love the theatre?
The Green Room Community Theatre welcomes student volunteers! Internships are also available.
If interested, contact Samantha Styer, Education Director, 828-464-6583, samantha@the-green-room.org
ACT & SAT PREP
Brainworks of Hickory offers both SAT & ACT prep classes that review areas of academic content and teach strategies, best practices, and time and stress management skills. www.brainworkslearningcenter.com
2021-2022 UCHS Academic Calendar: Click here
2021-2022 UCHS General Calendar: Click here to access our Google calendar
2021-2022 LRU Calendar: Click here
2022-2023 UCHS Academic Calendar: Click here
Spring 2022 Chapel Schedule: Click here
Spring 2022 One Hour Delay Schedule: Click here
Spring 2022 Two Hour Delay Schedule: Click here

STUDENT FORMS
Please USE THIS LINK to locate and print commonly used forms at UCHS. Forms such as SERVICE HOURS, EARLY RELEASE, SPORTS PHYSICAL, AP REQUEST, INTERNSHIP REQUEST, GUEST APPLICATIONS and more can all be found here. If you do not see the form you need, please EMAIL us to request a copy.
NEW!! Covid-19 Disclosure Form and UCHS Protocols for Covid-19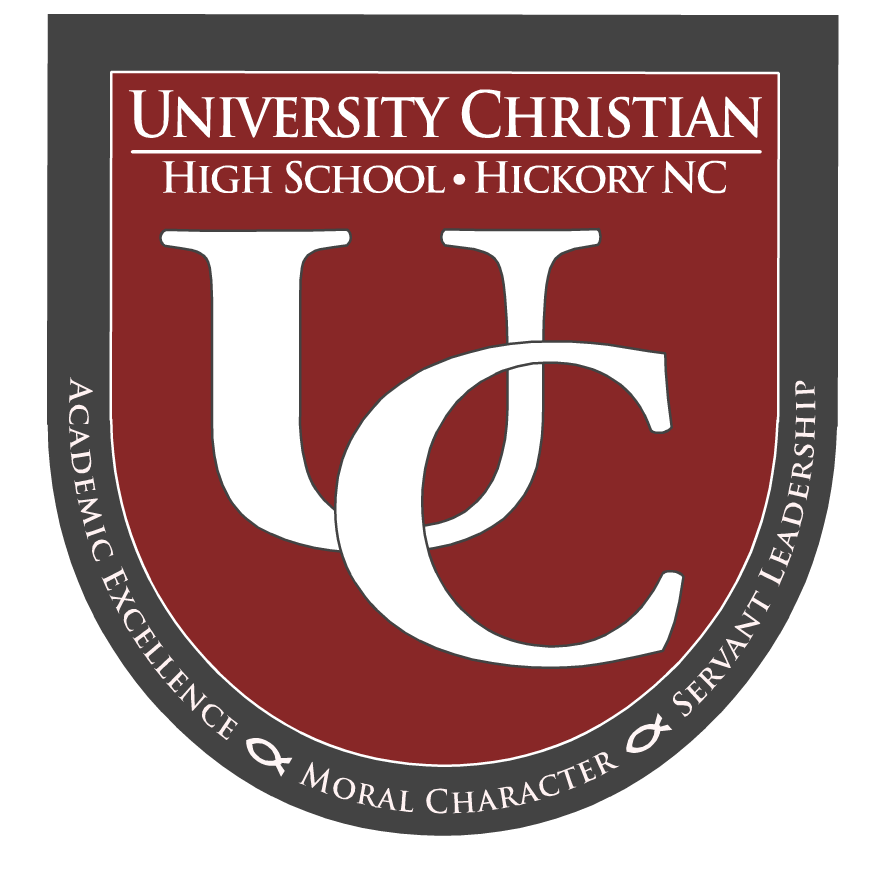 STUDENT HANDBOOK
Dress code, driving, parking, discipline, academics, GPA, cell phones, computers and many more topics! All the general rules and guidelines are covered so students have an excellent experience while attending UCHS. Each student is required to have the Handbook uploaded to their computer's desktop. CLICK HERE to view student handbook.