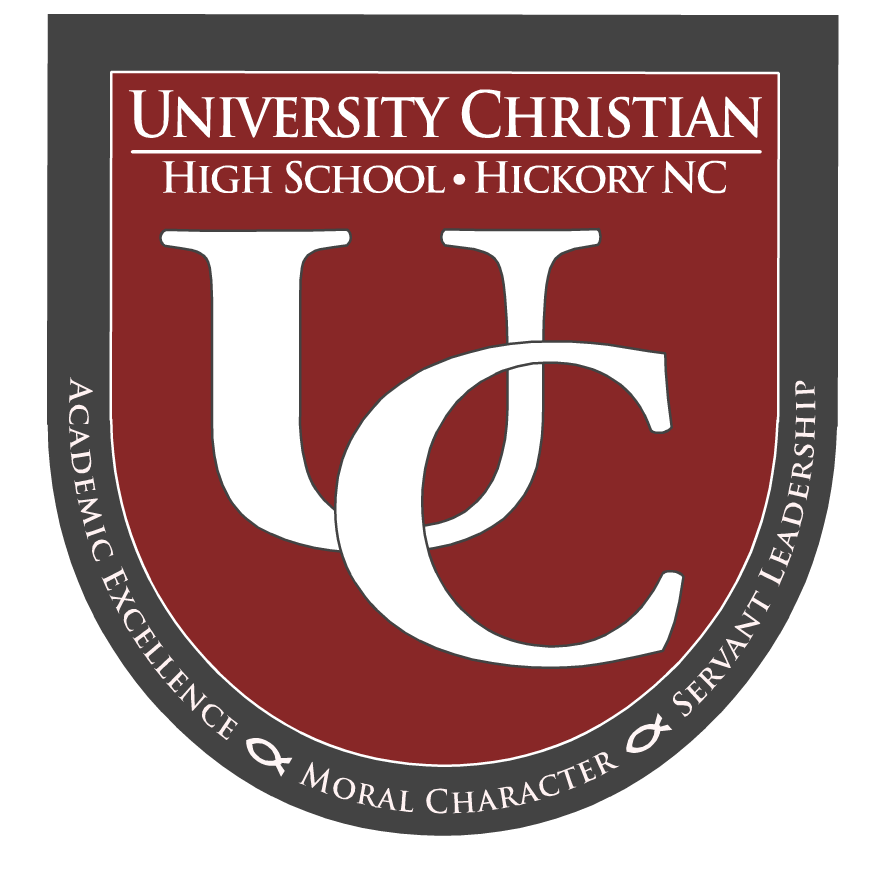 STUDENT HANDBOOK
Dress code, driving, parking, discipline, academics, GPA, cell phones, computers and many more topics! All the general rules and guidelines are covered so students have an excellent experience while attending UCHS. Each student is required to have the Handbook uploaded to their computer's desktop. CLICK HERE to view student handbook.
STUDENT FORMS
Please USE THIS LINK to locate and print commonly used forms at UCHS. Forms such as SERVICE HOURS, EARLY RELEASE, SPORTS PHYSICAL, AP REQUEST, INTERNSHIP REQUEST, GUEST APPLICATIONS and more can all be found here. If you do not see the form you need, please EMAIL us to request a copy
SUPPLY LIST
Please USE THIS LINK to view current list of school supplies. This will be updated as we receive information from our teachers.
SCHOOL WIDE READING
The all-school summer read for this year is "Not a Fan: What Does It Really Mean to Follow Jesus? (Student Edition)" by Kyle Idleman. This book encompasses many themes and motifs which will connect to Community devotions, Religion classes, and other literary assignments throughout the year. It builds on our school-wide theme of "The Fruits of the Spirit". Students are required to read this book and need to be ready to discuss this on the first day of school.
UCHS students need to complete their summer reading novel before the semester in which they have English. If your student does not have English on their Fall schedule, they will need to read their novel before January when their English class begins.All students should expect that they will be held accountable for the summer reading in class on the first day of school. The novel selection for each English course is as follows:
English 9: Anthem by Ayn Rand
American Literature (English 10): The Great Gatsby by F. Scott Fitzgerald
World Literature (English 11): Cyrano de Bergerac by Edmond Rostand
English 12: Lord of the Flies by William Golding
AP Literature (Christmas Break reading): How to Read Literature Like a Professor by Thomas Foster & The Kite Runner by Khaled Hosseini
STUDENT NEWSLETTER
The Barracuda News Report is the UCHS student newsletter. The BNR is put together by students, for students.